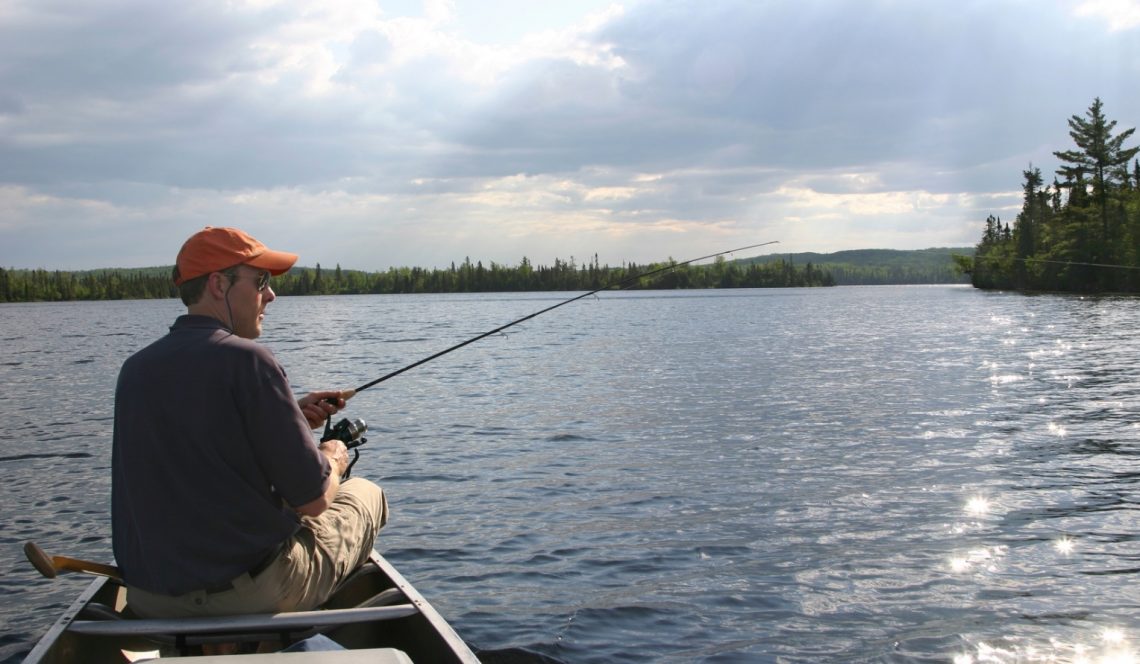 Fun activities you can do at Smithville Lake
If you are looking for some outdoor activities to do for fun with your family or friends in Kansas City, Smithville Lake might be your very next stop after reading this article. This lake has many activities, just what you need to make your perfect outdoor adventure. We're going to give you a full rundown of Smithville Lake's attractions and activities below.
What is Smithville Lake
Smithville Lake is a 7,200-acre lake and has 5,000 acres of public land coupled with 175 miles of shoreline. The lake is located just 20 miles from downtown Kansas City on the Little Platte branch of the Platte River in Clay County, Missouri near Smithville. Moreover, this lake provides the water supply for Smithville and Plattsburg, which makes sense since Missouri has reserved a part of its water supply there. Of course, the lake is an artificial one and is operated by the Kansas City office of the United States Army Corps of Engineers which includes all of Missouri and Kansas, as well as small parts of Nebraska and Iowa. The lake was also built primarily for flood control. And for your Trivia pleasure, Smithville Lake is the 10th largest of Corps lakes in the district, but the third in the matter of shoreline.
What about the Smithville Dam?
The Smithville Dam was approved in 1965. Its construction started in 1972 and the dam was accomplished in 1977. Thereafter, the impoundment started in 1979. The dam is made of earthen construction and is 4000 feet long. For its crest, it is 105 feet high and can carry a maximum capacity of 246,500 acre-feet. Last but not least, the Jerry L. Litton Visitor Center nearby provides the history of the area, as well as the memorabilia about the Congressman of the same name who passed away in a plane crash on the night of the election. Indeed, just after winning the democratic nomination for the US Senate in 1976, he then lost his life with his wife and 2 kids in a plane crash that night. The reception area of the visitor center is open on Monday through Friday from 8 am to 4 pm.
What are the facilities at Smithville Lake?
There are several recreational opportunities available in Smithville Lake for every outdoor enthusiast:
2 swim beaches which are Camp Branch Beach and Little Platte Beach
777 campsites
Picnic shelters
2 full-service marinas including boat rentals
1 sailboat only marina
2 public 18-hole golf courses within the Paradise Pointe Golf Complex
Great fishing (from the shore or by boat)
25 miles of walking/biking trails
11 miles of single-track mountain biking trails
26 miles of equestrian trails
Kansas City Trapshooters Association (Kansas City's Premier Shotgun Facility)
Public hunting including managed goose hunts, youth and ADA white-tail deer as well as wild turkey hunts
A 2,300-acre native grassland revitalization project
What activities you can do at Smithville Lake
For those who are interested in swimming, biking, hiking, camping, horse-back riding, fishing, boating, playing golf, doing picnics, shotgun shooting, hunting, or kayaking, these are all available at Smithville Lake. You can usually park your car there without any trouble for a small fee. The park passes begin at $5 per car. The admission is available for free at specific trailheads. However, there are fees for boating, camping, golfing, and other activities. For the address, it is placed in the City of Trimble off 208th street, the Honker Cove Waterfowl Refuge. Please take note that the park is closed during the low season from October 15th to January 31st.
What the wildlife is like in Smithville Lake?
There are various species of duck and geese in winter there. Furthermore, there are American Eagles nesting annually around the lake depending on the migration season. That means you never know what type of bird you may see. And don't forget to bring your binoculars to take a closer look at the wildlife. For those who would like to see wildflowers, there are common grasses and forbs or broad-leaved plants that can be found in Bauman Park.
What's the Smithville Grassland Revitalization Project?
The Smithville Grassland Revitalization Project is created for restoring and recreating savannas and warm-season grasses in Bauman Park around Smithville Lake. The project focuses on the following four purposes:
To recreate a grassland plant/wildlife community from pastureland and cropland
To recreate a savanna, dry plant/wildlife community from degraded savanna areas
To improve habitat for concerned wildlife species
To create a positive public viewpoint on conservation awareness of critical terrestrial plant communities, threatened/endangered wildlife species, and wildlife management practices.
If you would like to book a shelter, there is Plattsburg's Perkins Park which is located off of Highway 116. The park is family accommodated with a soccer field and two ballparks. Moreover, it provides 3 picnic shelters, 2 playgrounds, and a beautiful gazebo. Please contact 816-539-2148 to reserve a shelter. In the south of Plattsburg, there is a great fishing spot. The lake offers over 300 fishing events annually. The top three fish caught in Clinton County are the crappie, the largemouth bass, and the catfish.
We hope you enjoy the outdoors at Smithville Lake whether you do activities there or just out to enjoy nature. With a variety of choices for outdoor adventures, there's no shortage of fun at Smithville Lake.